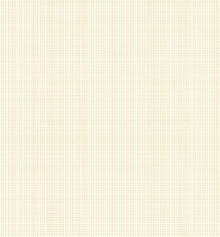 Facts and Questions . . .



For fast, reliable service that you can count on, call the garage door experts - Overhead Door Options, Inc.

Listed below are some of the questions we're frequently asked about choosing and owning a garage door system. In some cases, links are provided to our manufacturer
web sites for detailed information and additional resources.

1. How do I measure my garage door?

Garage doors are measured width by height by thickness. If you are measuring for a replacement door, measure the opening, NOT your existing garage door.
Have these measurements on hand when you call or visit our showroom so we can provide the solution that's exactly right for you.

2. What style door should I choose?

For help on selecting the style garage door that best suits your needs, try using the interactive visualization tool available on the Raynor web site. It's called Design-A-Door and it interactively creates an on-screen view of various door configurations of your choosing.

3. What should I do to Maintain my Garage Door?

With proper care and maintenance, you door will perform reliably for years to come. We recommend your door to be serviced every two years. For helpful instructions for several different environments, you can refer to these Care and Maintenance Guidelines provided by Ranyor Garage doors.

4. If I unplug my Opener, will it erase the code?

No, unplugging your opener will not erase the code.

5. I changed the battery in my remote and it still won't work?

You may need to reprogram your remote after you change the battery.

6. How do I program my remote?

Using a stepladder, you will see on the back of the opener a square button called the "learn" button. Push this button in and release it. Then push the button on your remote. Release that button. When you push that button again, the door should operate.

7. My Remote will not put my door down. I have to use the button
on the wall to put the door down. What do I do?


Your opener has a safety reverse system. This is done with photo eyes on each side of the garage door. Each side has an LED light on it. If one of the lights is off or flickering, make sure the power to the light is connected. If the two eyes aren't lined up, try to align them so that the light from one is received by the other. If they appear to be aligned, make sure there are no obstructions blocking either eye, e.g., cobwebs, leaves, etc.